Market Snapshot: What You Need to Know-January 2022
Posted by Shalynn Sims on Friday, February 25, 2022 at 2:00 PM
By Shalynn Sims / February 25, 2022
Comment
In this month's real estate market update I wanted to add 3 of the most important topics in the real estate housing market right now:
homeownership as a hedge against inflation
rising mortgage rates
latest update that we have on forbearance.
The graph below shows home price appreciation versus the consumer price increases over the decades. As you can see, in most decades homeownership outperformed inflation. Now the 2000s were very different but you cannot compare that to what is going on today. We had an oversupply of homes and lending standards that were vastly different than they are today. Also, Homeowners didn't have the equity that they have in their homes right now. BUT look at the 2010s. This is where home values really started to kick in, homes started appreciating much faster than inflation. That means that someone buying a home today can lock in today's cost and protect themselves against the rising cost of inflation. This becomes really important when we start to talk about renting, because renting takes on the risk of rising rental prices year after year after year.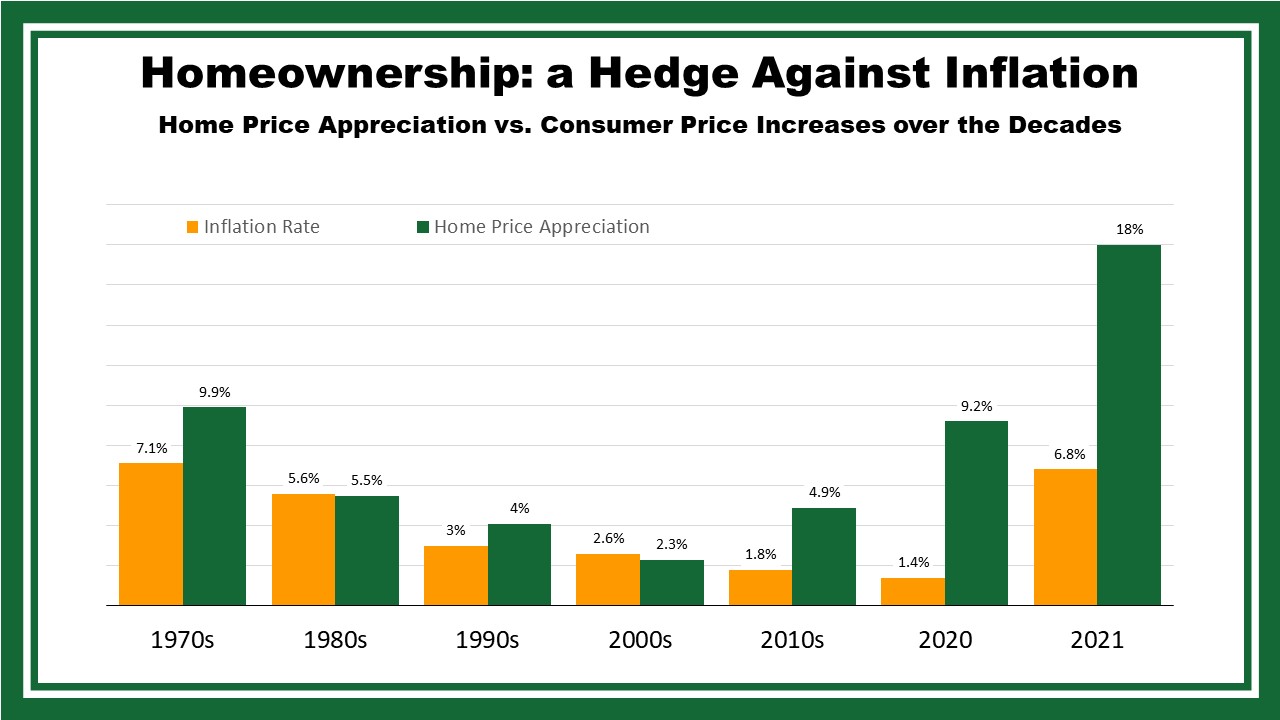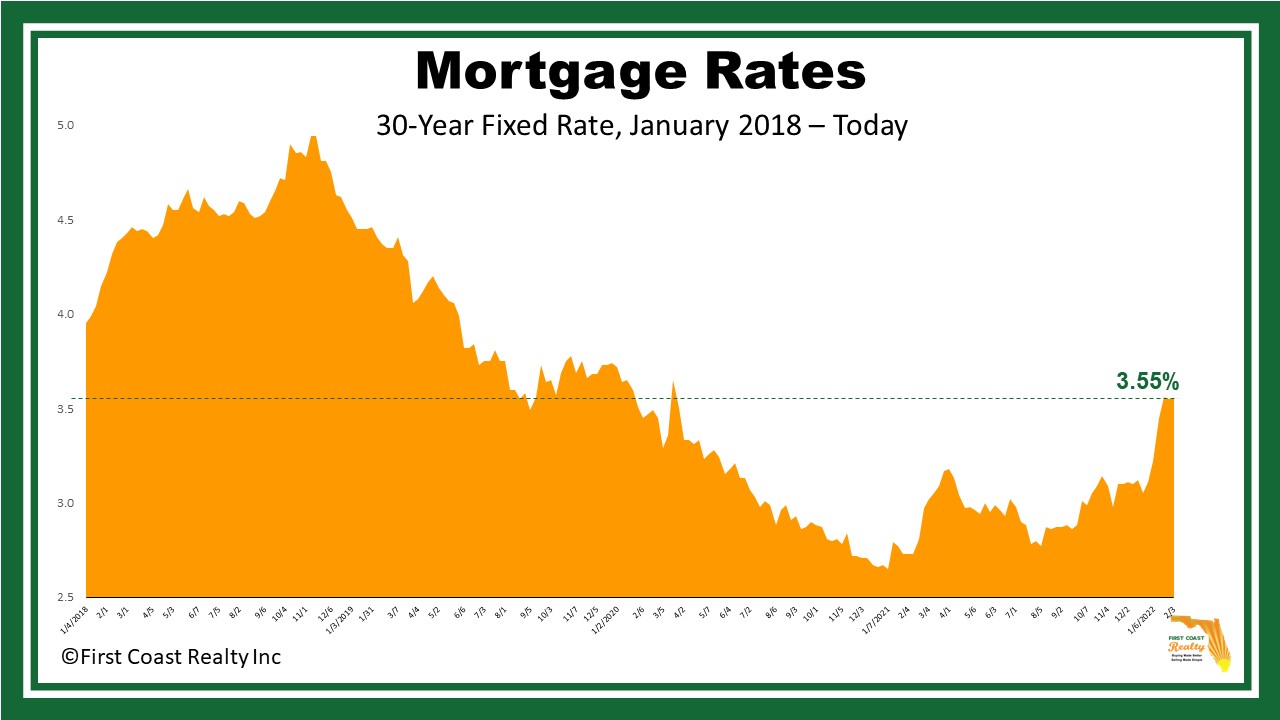 Now Let's talk a little bit about mortgage rates. This graphic goes back to the beginning of 2018 and shows the average 30-year rate right about 3.5% Certainly we're higher back in 2018 and dropped to historic lows during the pandemic and we're starting to come back out of that. According to Freddie Mac, "As mortgage rates rise, we do expect some moderation in housing demand, causing house price growth to temper. However, the combination of a large number of entry level homebuyers facing a shortage of entry level inventory of homes for sale should keep the housing market competitive." No doubt we'll see a housing market that is competitive this year.
Now I want to end with this quote because I think it really kind of brings it home. This is from CoreLogic and it says,
"We may see a little bit of an uptick in foreclosure rates in 2022, just an uptick though, from an extraordinarily low level. We're not expecting to see a big increase. We expect delinquency rates overall, on home mortgages, to actually continue to remain quite, quite low."

That's exactly where we are today, you know the number of homes going into the foreclosure process, nothing like we saw in the housing crisis, thanks to the forbearance program that gave homeowners the mortgage relief that they needed when, when they needed it most.
So What Does This Mean For Buyers and Sellers?
So what does all this mean? Things are starting to look better for buyers but we still have a long way to go. The ratio of sales price to list price still hovers at 100%. It is more important than ever for buyers to go in strong with an offer and have all their ducks in a row. You might not get a second chance. When you work with First Coast Realty, you get a team of network individuals standing by to make sure you dreams of homeownership become a reality.
To the sellers out there yes the market is strong but the indicators show we might have reached the peak of the seller's market. Now is the time to sell. Call First Coast Realty to receive a complimentary Broker's Price Opinion.